Complete Welding Services for Central Oregon
and the Pacific Northwest

Advanced Northwest Welding, LLC is your choice for standard and advanced welding services in Bend, Oregon. Our services include welding services in Central Oregon, and throughout the Northwest. We stand behind our work.
Here is a short description of the various welding services we offer.
Welding and Fabrication Services

Advanced Northwest Welding has built a reputation on providing specialized welding and fabrication services.
Custom Welding Services
We can perform custom welding services to your exact specifications. Give us an idea on the back of a napkin or with engineered drawings and we can create a product.
Mobile Welding Services
We have two fully equipped trucks with cranes that can service your equipment at your shop or at your job site.
Our trucks are able to respond to your welding service needs 24 hours per day and 7 days a week. Contact us today for a free quote.
Field Welding Services
From installation of structural steel to repair of heavy equipment and construction of ornamental iron fences, our expertise in welding services extends to the field.
Advanced Welding Service

Our services include specialty and exact advanced welding services.
Stainless Steel Welding Services
Welding stainless steel requires a higher degree of care and expertise than slapping two pieces of pig iron together with an arc welding. Our stainless steel welding services are the best in Central Oregon.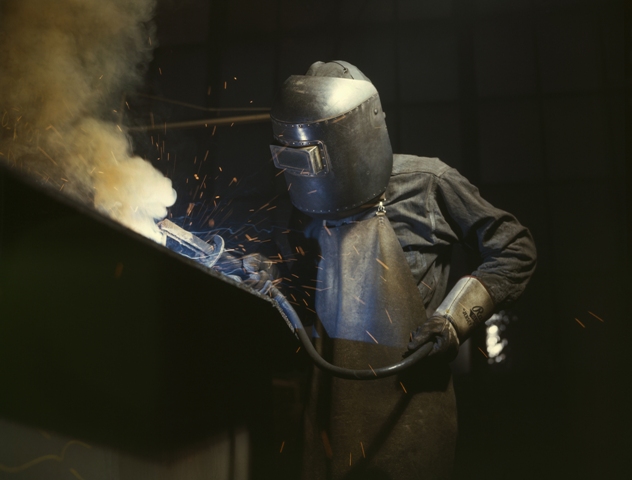 IG Welding Services
Tungsten Inert Gas welding services is an arc welding process that uses a non consumable tungsten electrode to produce the weld. The weld area is protected from atmospheric contamination by a shielding gas (usually an inert gas such as argon), and a filler metal is normally used.
A constant-current welding power supply produces energy which is conducted across the arc through a column of highly ionized gas and metal vapors known as a plasma.
MIG Welding Services
Metal Inert Gas (MIG) Welding or gas metal arc welding (GMAW), is a semi-automatic or automatic arc welding process in which a continuous and consumable wire electrode and a shielding gas are fed through a welding gun. Advanced Northwest Welding is proud to be able to offer this specialized welding services to our customers.
For advanced welding services in Oregon, contact us today.
Contact Us

To see for yourself the many welding services offered by Advanced Northwest Welding, and how we can get your business back up and running, contact us today.