Ornamental Iron - Custom Fabrication of
Wrought Iron Stairs, Railing, Gates, and Fences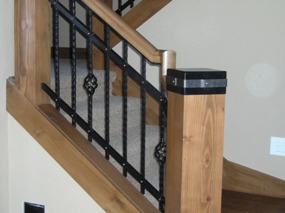 For your next project using ornamental wrought iron, let Advanced Northwest Welding, LLC build your dream. Whether it is ornamental wrought iron design, fabrication, or wrought iron repair, we can help.
We will provide custom design and fabrication of your dream or vision. We will design, fabricate, and install quality ornamental wrought iron for either commercial or residential.
If you have an idea, even if it isn't on paper, we can bring your dream to life! Don't wait, contact us today.